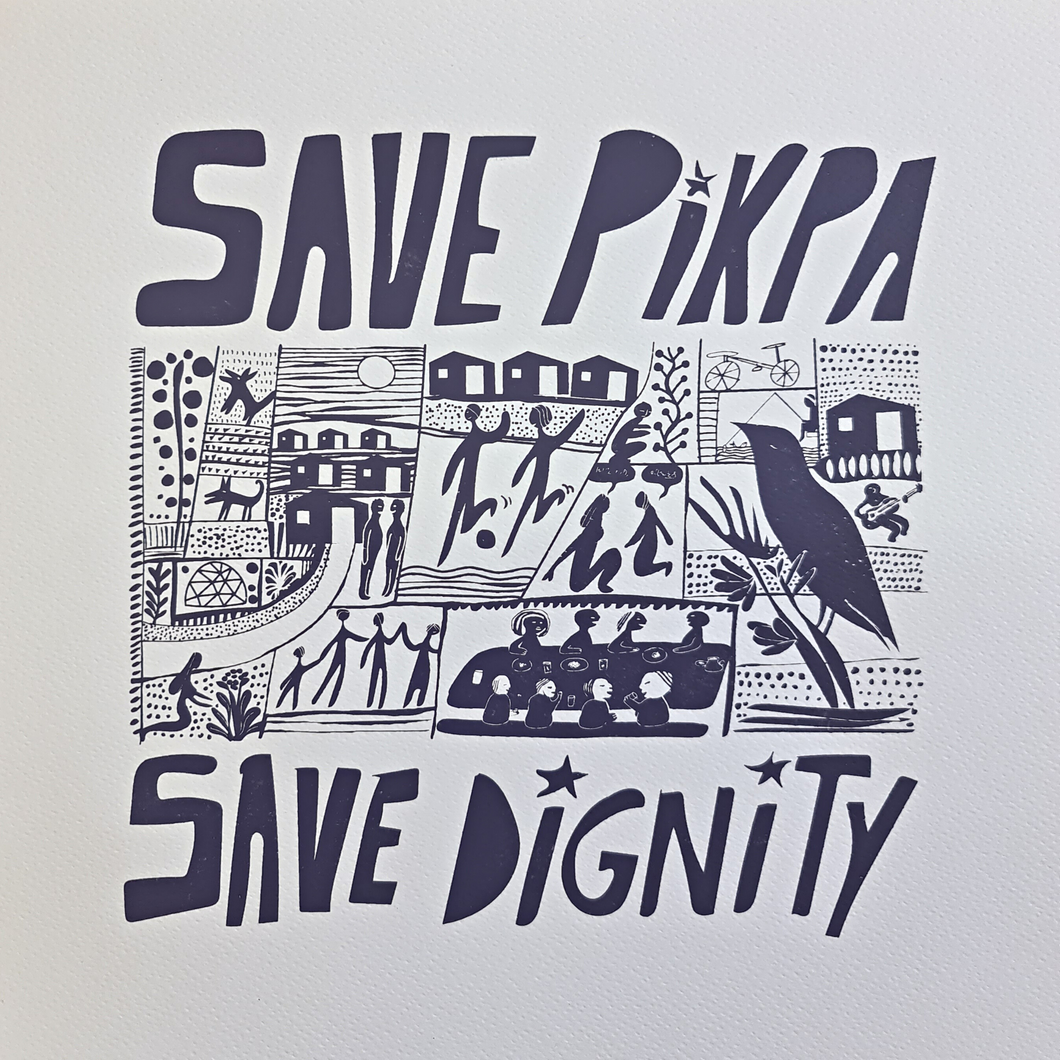 Screen print "Save Pikpa / Save Dignity"
Regular price €15.00 Sale
Screen printed original design by @Aigaro on a 30 x 30 cm textured paper.

A design created specially for the Save Pikpa campaign before the camp was evicted on october 2020. Every single resident, volunteer and worker of the Pikpa camp wore this on their t-shirts for the campaign, printed live at the camp.
You can find more work of the artist on Instagram @Aigaro